Situated on the scenic riverfront, our resort provides a serene ambiance and panoramic views of the river and its lush surroundings. The gentle murmur of the river creates a calming atmosphere, making it an ideal destination for relaxation and rejuvenation.
Discover the Essence of River Front Resort Dandeli
Experience unparalleled comfort in our elegantly designed rooms and suites, each offering a perfect blend of modern amenities and rustic charm. Wake up to the gentle sunlight filtering through your window and the soothing sound of the river. Our accommodations are designed to provide you with a cozy retreat after a day of exploration.
Dining Experience: Indulge in a culinary journey at our river-facing restaurant. Our chefs prepare delectable dishes using locally sourced, fresh ingredients. Enjoy a diverse menu that caters to various tastes and dietary preferences. Whether you prefer regional delicacies or international cuisine, our restaurant offers a delightful dining experience amidst the natural beauty of the river.
Activities and Adventure: For adventure enthusiasts, our resort offers a wide range of activities. Embark on thrilling river rafting expeditions, explore nearby hiking trails, or engage in fishing adventures. Kayaking, canoeing, and nature walks are also available for those seeking a closer connection with the river and its surroundings. Our experienced guides ensure your safety while maximizing your enjoyment.
Relaxation and Wellness: Unwind and rejuvenate at our spa and wellness center. Pamper yourself with a soothing massage or indulge in holistic wellness treatments inspired by ancient traditions. The calming presence of the river enhances the overall experience, creating a serene environment for relaxation and renewal.
Events and Celebrations: Planning a special event? Our riverfront location provides a picturesque backdrop for weddings, corporate events, and intimate celebrations. Let us assist you in creating memorable moments against the backdrop of the flowing river and lush greenery.
Environmentally Responsible: At River Front Resort, we are dedicated to environmental conservation. We implement eco-friendly practices to minimize our ecological footprint and actively participate in local conservation initiatives. By choosing to stay with us, you contribute to our commitment to preserving the natural beauty that surrounds our resort.
Come, Embrace the Tranquility: Escape to River Front Resort and immerse yourself in the beauty of nature. Whether you seek adventure, relaxation, or a romantic getaway, our resort offers an idyllic retreat by the river. Book your stay now and let the serenity of the riverfront envelop you in a truly unforgettable experience.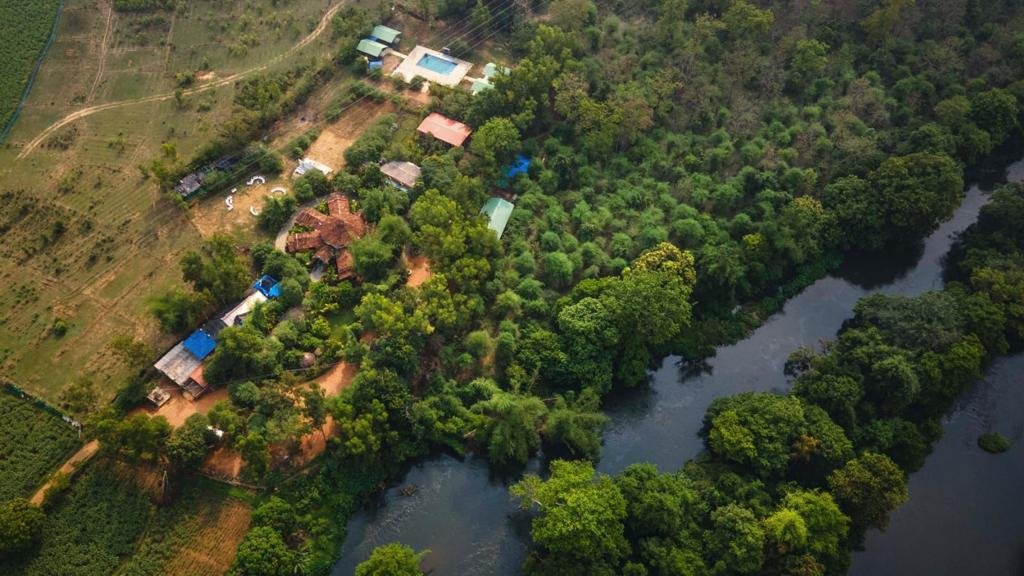 When it comes to the best resorts in Dandeli Kings Resort is one of the Top Prior List, there are several package options to choose from, depending on your preferences and budget. Here are the packages to choose witheli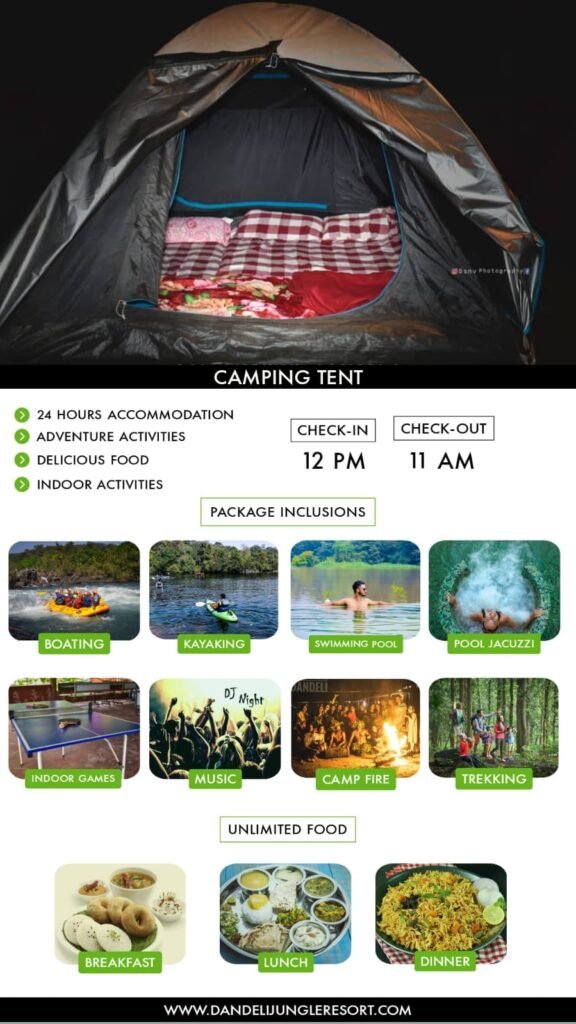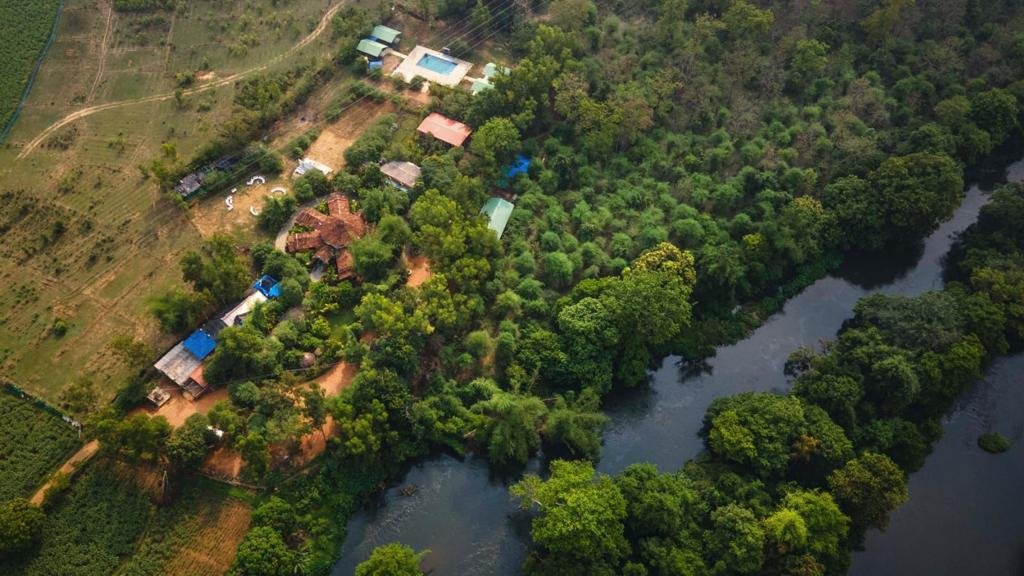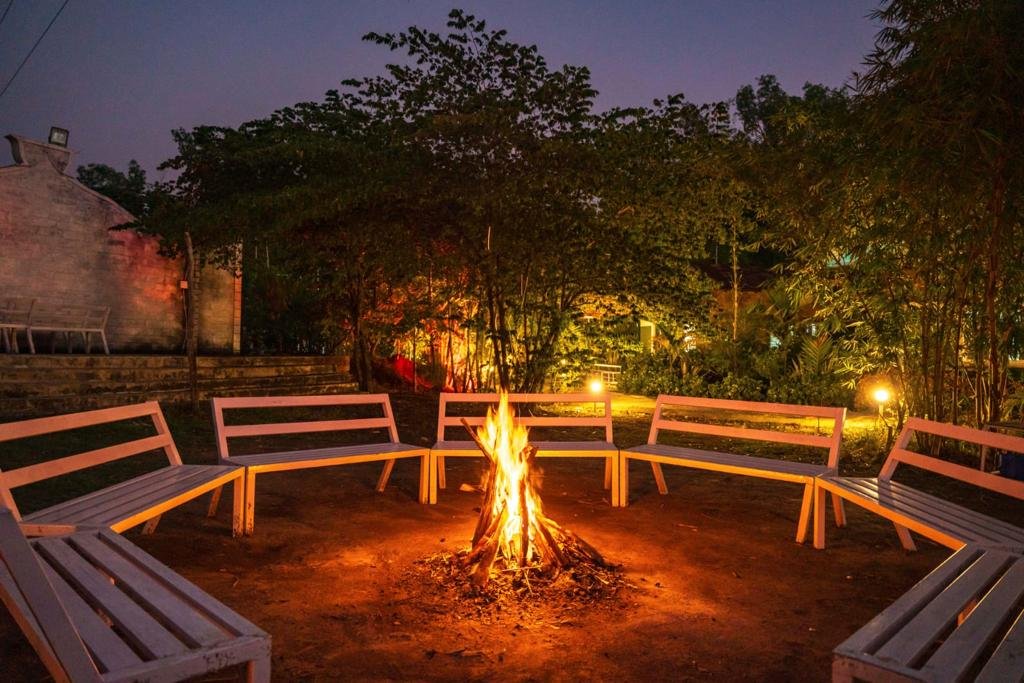 THINGS TO DO IN DANDELI (ADD ON)
Dandeli is a nature lover's paradise in Karnataka, India, offering a plethora of outdoor activities and natural attractions. Here are some of the top things to do in Dandeli:
Dandeli is famous for its white-water rafting on the Kali River. It's a thrilling adventure that takes you through picturesque landscapes and rapids of varying difficulty levels. The best time for river rafting in Dandeli is during the monsoon season.
Get ready to experience an adrenaline rush like never before as you soar high above the lush canopy of Dandeli's dense forests. Our Dandeli Zipline Adventures promise an exhilarating journey, offering you a bird's eye view of the mesmerizing landscape below. Feel the wind against your face and the freedom of flight as you glide through the air.
Dandeli Wildlife Sanctuary is home to diverse wildlife, including tigers, leopards, elephants, and a wide variety of bird species. You can go on a jeep safari or opt for a boat safari on the Kali River to spot wildlife.
Dandeli is a haven for birdwatchers. The lush forests and riverbanks are teeming with birdlife. Some popular birdwatching spots include Ganeshgudi, Timber Depot, and Kulgi Nature Camp.
Discover the natural beauty and adventurous spirit of Dandeli through these captivating sightseeing experiences. Your journey through this pristine wilderness promises memories to cherish.
Welcome to Dandeli Resort, where nature's wonders meet unparalleled comfort. Nestled in the heart of the Western Ghats, our resort beckons those seeking an escape into the pristine wilderness. Here's why you should choose Dandeli Resort for your next retreat:
Prime Location: Nestled amidst the lush green forests of Dandeli, our camp offers a unique opportunity to connect with nature at its finest.

Adventure Awaits: Experience thrilling activities like river rafting, trekking, and birdwatching, all conveniently organized from our camp.

Eco-friendly Retreat: We're committed to sustainable tourism, ensuring that your visit leaves minimal impact on the environment.

Comfortable Accommodations: Choose from our cozy cottages and tents, providing a comfortable and peaceful retreat after your adventures.

Expert Guides: Our experienced guides will lead you on safaris and nature walks, sharing their in-depth knowledge of the local flora and fauna.

Cultural Insights: Immerse yourself in the local culture through interactions with the nearby tribal communities.

Stunning Riverside Views: Enjoy breathtaking views of the Kali River, creating a tranquil atmosphere for relaxation.

Bonfires and Stargazing: Unwind around a campfire under the starlit sky, creating magical memories with friends and family.

Delicious Cuisine: Savor delectable local and international dishes prepared by our skilled chefs.

Personalized Service: Our attentive staff ensures your every need is met, making your stay truly memorable.
Choose Dandeli Resort for an enriching, adventurous, and eco-conscious experience in the heart of Dandeli's pristine wilderness. Your journey begins here.
At Dandeli Resort, we take immense pride in providing a memorable and enriching experience for our guests. Here's what some of our recent visitors have to say about their stay with us:
I can't say enough about the beauty and tranquility of Dandeli Resort. From the moment I arrived, I was blown away by the lush surroundings. The river rafting was a thrilling adventure, and the guided nature walks were so informative. The staff was incredibly hospitable, making our stay truly special.
I was in desperate need of a break from the city, and Dandeli Resort was the perfect escape. The natural beauty of the place is unparalleled. The staff was attentive, and the guided safari was a highlight. Can't wait to return!
Dandeli Resort strikes the perfect balance between adventure and relaxation. We enjoyed the thrilling rafting experience during the day and returned to the camp for a serene evening by the bonfire. The cottages were cozy and comfortable, and the food was delicious. Highly recommend for nature enthusiasts!
As an avid birdwatcher, Dandeli Resort was a dream come true. Ganeshgudi nearby offered some of the best birdwatching experiences I've ever had. The resort's eco-friendly approach to tourism is commendable. I spotted so many rare species during my stay.
Here is a list of frequently asked questions (FAQs) about Dandeli, a popular tourist destination in Karnataka, India, known for its natural beauty and adventure activities: